To remove Sony Reader Library ebook drm and convert to PDF format, you need to do follow steps
1). Install Adobe Digital Editions, click here to install

2). Run Digital Editions, Add ebook from reader library into digital editions library.
click "Library" button and select "Add Item to Library " in digital editions, then open reader library folder, select epub book to import into ADE.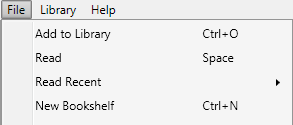 reader library path is C:\Users\aa\Documents\My Books\Reader Library (windows 7)
3). You also need download Digital Editions Converter that will convert ebooks to PDF file, click to download it
4). Run (digital editions)ADE, Open your epub, roll to page 4 or 5.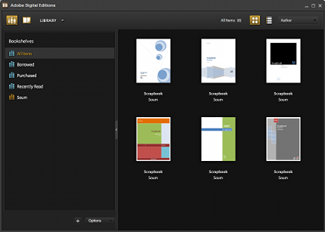 5). Run Digital Editions Converter, go through 4 step setting, click "Capture" button to start to convert, it will go through all pages of ebook and produce a PDF file without DRm, you can read pdf in computer or e-reader.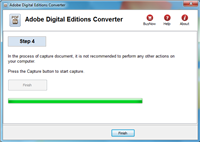 It might be necessary to download and install Adobe Digital Editions (ADE). Although Sony's newest eBook Library 3.0 software now seems to take over all prior ADE functionality (including DRM — Digital Rights Management copy protection — and returning eBooks to the public library), Browse, checkout and download eBooks for public library free, all you need is a library card and an Adobe account. ADE will prompt you to register the software and authorize your desktop/notebook machine. Do so! This is required to enable your machine to deal with the necessary Adobe-provided copy-protection (DRM).
Related Articles