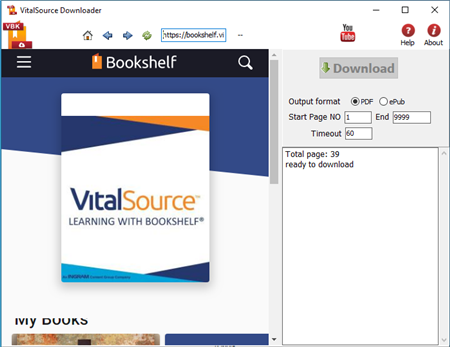 VitalSource Downloader is tools to download bookshelf books to epub and pdf format ebooks, it works without Bookshelf app installed, it create a new non-DRM protection epub/PDF file with 1-click, the new ebook file can read in Windows,Mac without limitation, share your ebook with friends.

v1.21.1021 Mac version released,
v1.20.728 Win version released. Search and copy text in pdf book.
VitalSource Downloader is best tools we provide for Bookshelf, it works directly without bookshelf installed, new epub file read in all reader app, we recommend Adobe digital editions to open epub file that have better result.
There is demo limitation in demo version, some pages not show content, but all pages show in full version.

Video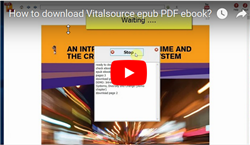 Video How to download Vitalsource Bookshelf ebook to ePub PDF Windows?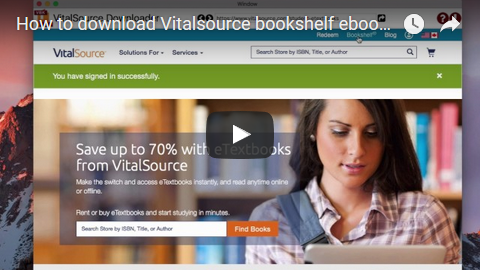 Video How to download Vitalsource Bookshelf ebook to ePub for Mac
Step by Step Guide
1. Install Vitalsource Downloader and run it, login account,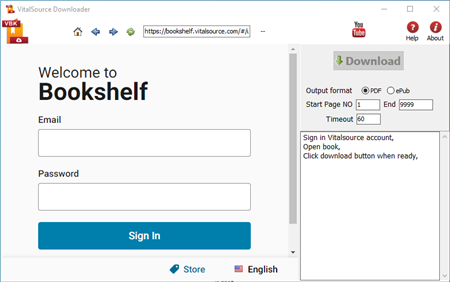 2. Select book to download, open it,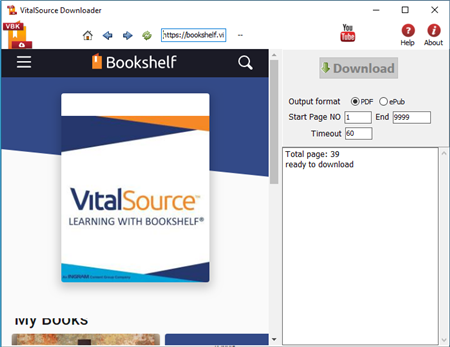 3. Click Download button when it is ready,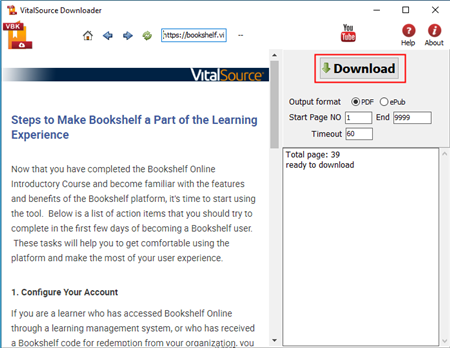 4. it will go though book, download all pages, wait…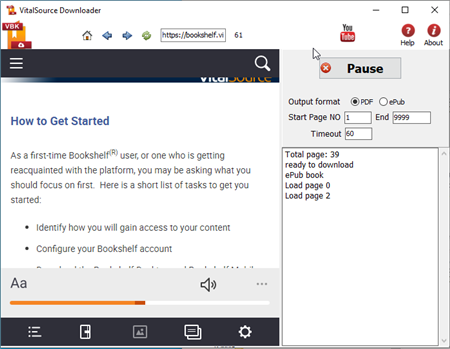 5. it create epub or pdf in end, file location in log.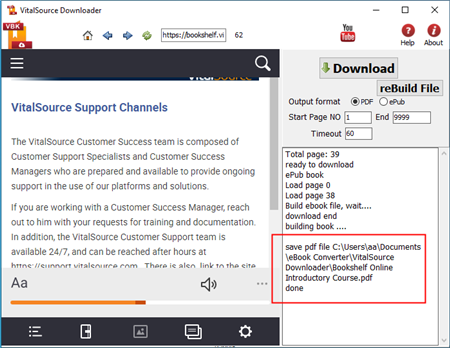 Howto tutorial
VitalSource Bookshelf® is the most used e-textbook platform in the world today. Portable, interactive, cost-effective. Smart.
Download your books to your personal computer and access them in the VitalSource Bookshelf. They are completely portable; use them whether you are connected to the Internet or not.
Related Articles