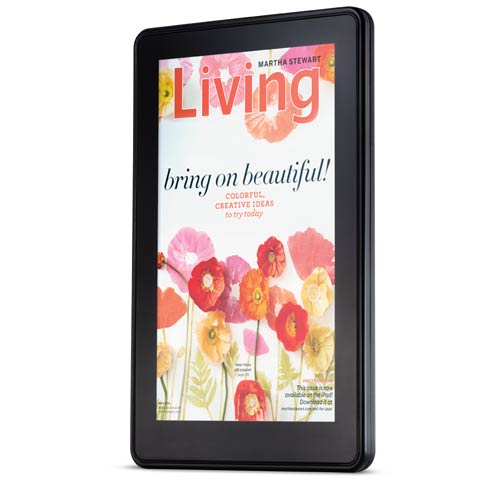 The new Kindle Fire is more than a tablet – it's a Kindle with a color touchscreen ebook reader, all ebooks you bought on Kindle fire has DRM protection as usual, our converter Kindle drm removal doesn't support Kindle fire ebook yet, but you can still remove all kindle ebooks DRM in Kindle for Pc.
this is tutoral how to remove drm from Kindle fire ebook.
1. Download and Install Kindle for Pc, or Kindle for Mac if you have a Mac.
Amazon has cloud service which you can download ebook you bought in multi-device, kindle, pc, mac, even ebook was bought on Kindle fire, so you can download it in Kindle for PC.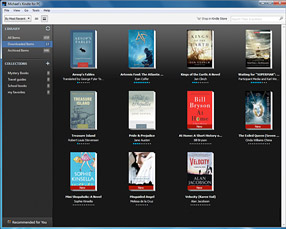 2. To remove drm, download Kindle drm removal and install it.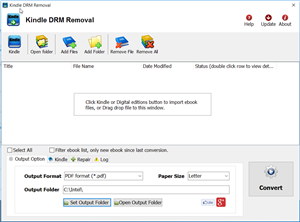 Kindle DRM Removal is tools to remove Kindle ebook DRM with 1-click.
3. Run Kindle drm removal
select Kindle ebook file to decrypt, you navigate to the folder containing Kindle ebook files, it should be in folder "C:\Users\your-name\Documents\My Kindle Content" folder.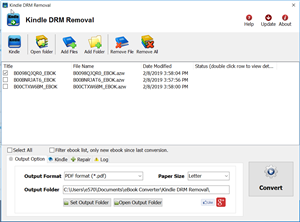 4. Remove drm
Click "Remove" button, it will create a new mobi file without drm that can convert to other format using Calibre, you read it anywhere.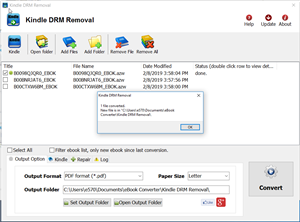 5. Convert mobi to PDF/ePub format
You can convert new mobi ebook to PDF epub format in Calibre, this is tutorial.

Kindle Fire
Most Kindle Fire devices employ a 1 GHz Texas Instruments OMAP 4430 dual-core processor. The display is a 7 inches (180 mm) multi-touch color screen with a 600×1024 pixel resolution. Connectivity is through 802.11n Wi-Fi and USB 2.0 (Micro-B connector). The device includes 8 GB of internal storage — said to be enough for 80 applications, plus either 10 movies or 800 songs or 6,000 books. According to Amazon's list of technical details, the Kindle Fire's 4400 mAh battery sustains up to 8 hours of consecutive reading and up to 7.5 hours of video playback with wireless off.
Of the 8GB internal storage, 6GB is available for content.
The Kindle Fire runs a customized Android 2.3 Gingerbread OS. Along with access to Amazon Appstore,the Fire includes a cloud-accelerated "split browser", Amazon Silk, using Amazon EC2 for off-device cloud computation; including webpage layout and rendering, and Google's SPDY protocol for faster webpage content transmission.
Related Articles