if you got a new iPad, and are keen to start loading up with books to read on holiday, but the Apple iBook store is a bit limited to say the least. In the meantime, Could you use ePub books from other sources on my iPad? copied some ePub books across from Sony reader and the fitted fine into iTunes and synced with my iPad, but you will get an incompatible format error, iPad app ibook support epub format ebook, but it does NOT support DRM epub ebook, here is way to read your DRM ebook on iPad.

1) first you need download and install Adobe Digital Editions, open you ebook in digital editions.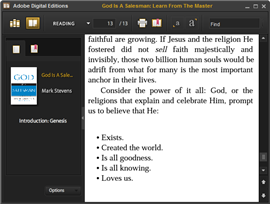 2) Download and install epub DRM Removal that will remove drm protection from epub books.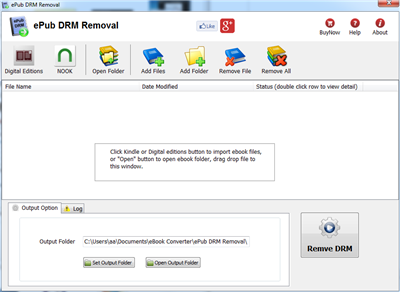 3) Run epub DRM Removal, it is easy to use, select epub file from digital editions folder, click "Remove" button, a new .epub file created without drm protection.

4) Drag new epub file to itune, sync to ipad, enjoy it.
Sony World eBook Library
The World eBook Library Collection shelves more than 2,000,000+ PDF eBooks in 100+ languages, containing 125 of the finest eBook and eDocument collections published on the Internet today.
All of the eBooks are in PDF file format, and all Audio eBooks are in MP3 file format. These formats have been specially designed to be cross-platform compatible with all PCs, Laptops, PDAs, Kindle DX, Kindle 3 iPad/iPods, eReaders, and Smartphones.
The World eBook Library is a non-profit literacy association. Funding for the World eBook Library is made possible by members like you. Your financial support helps ensure that you can read and access the great literature of the world.
Related Articles