Barnes & Noble uses its own DRM scheme for some EPUB books. It's a variant of the Adobe ADEPT scheme. we can remove NOOK DRM ebook download by NOOKstudy. this is tutorial that remove NOOK DRM from NOOKstudy ebook.

1 Download NOOK ebooks in NOOKStudy


Barnes & Noble changed encryption algorithm for new ebooks, to remove DRM, user must download and install B&N app "NOOKStudy", download ebooks in NOOKstudy, nook for pc isn't support in new version.
2 Download Nook DRM Removal here.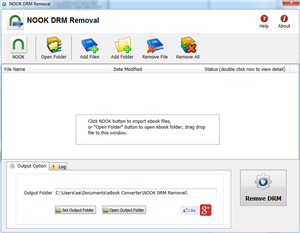 3 Run program,  click NOOK button to import nookstudy ebook files,

or select files in B&N epub ebook to decrypt, NOOK ebook locate at "My Document\My Barnes & Noble eBooks" folder.

4 click "Remove DRM" button to decrypt,  If anything you input is correct,  DRM will be removed and produce a new epub file,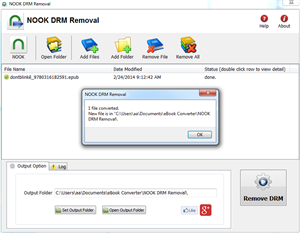 new nodrm file saved in output folder, click "open output folder" button to find them.

Related Articles