PDF ePub DRM Removal is tools to remove ADEPT DRM protectio from PDF/ePub ebooks, it create a new ebook file without DRM limitation, support text select/copy function and keep origin ebook file without change. user can view PDF ePub ebook on iPad, NOOK, Sony Reader, Kobo or other device without DRM limitation, user also can print Digital Edition ebook. read it in Kindle after convert new ebook to .mobi format.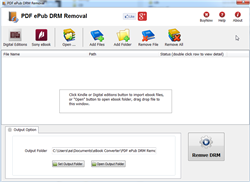 1 Download and install PDF ePub DRM removal.
2 Download and install Adobe digital edtions, download here,


authorize computer in digital editions .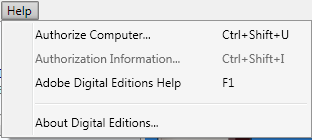 3 if your ebook is .acsm file, then open it in Digital Edition, the real ebook file will download.
if you download ebook file not in digital edition, you need to open ebook in digital editions, click "Library" button and select "Add Item to Library " in digital editions, then ebook will import into ADE.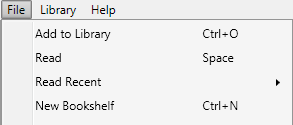 4 Run PDF ePub drm removal, select ebook file to decrypt, click "Digital editions" button to import ebook files.

normally for ebook download in digital editions,
it is in "My documents\My Digital editons" for windows,
for Mac, it is "~/documents/Digital editons"
user also click "Open" button to open digital editions folder, drag drop epub file into converter window.

5 Click "Remove" button, it will remove drm and create a PDF/epub file if no error happen.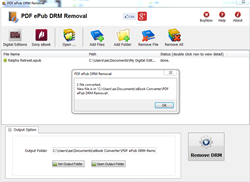 6 You can convert PDF/epub to other format in Calibre, you should delete origin ebook in Calibre first before add new ebook file into it.
this is online video :
youtube video
ePub eBook
EPUB is a free and open e-book standard by the International Digital Publishing Forum (IDPF). Files have the extension .epub.
EPUB is designed for reflowable content, meaning that the text display can be optimized for the particular display device used by the reader of the EPUB-formatted book. The format is meant to function as a single format that publishers and conversion houses can use in-house, as well as for distribution and sale.
Related Articles