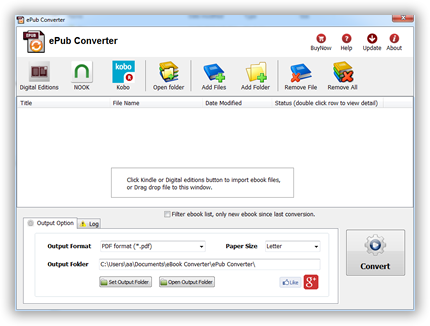 ePub Converter is to convert DRM or DRM-free ePub to PDF, Kindle, Word, Text and Html format file, read purchased ebook in any device, it support both Adobe Digital Editions DRM and Barnes Noble NOOK DRM ebook, it also support ebook purchased from Google Play, Sony eBook Store, Kobo ebook store and ebook download in Adobe digital editions, it support ePub and PDF format file, it is the most easy-to-use eBook conversion software ever, decrypt DRM protection and convert ePub to PDF, Mobi, rtf, txt and html format with 1-click.
1 Download and install ePub to PDF Converter.
2 Download and install Adobe digital edtions, download here .


3 if your ebook is .acsm file, then open it in Digital Edition, the real ebook file will download.
if you download ebook file not in digital edition, you need to open ebook in digital editions, click "Library" button and select "Add Item to Library " in digital editions, then ebook will import into ADE.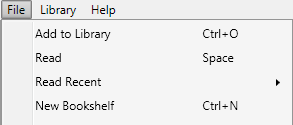 4 Run ePub Converter, click "Digital editions" button to import epub file automatically,



user also click "Open" button to open digital editions folder, drag drop epub file into converter window.


normally for ebook download in digital editions,
it is in "My documents\My Digital editons" for windows,
for Mac, it is "~/documents/Digital editons"

for ebook download in Sony Library,
it is in "My documents\My Books\Reader Library\"
for Mac, it is in "~/documents/My Books/Reader Library/"
5 Select output format, user can set paper size if output is PDF format, then Click "Convert" button to start job.


6 Wait a while, it create new pdf file in output folder if everything works fine,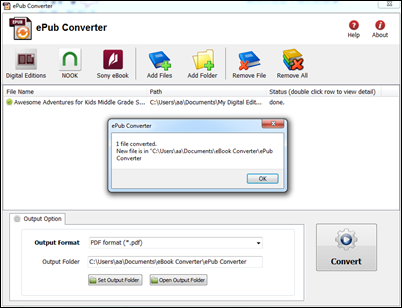 7 if conversion fails, double-click file name in list in converter windows, you get error message in detail.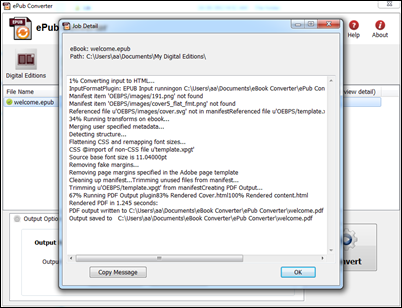 Adobe Digital Editions
There are a variety of options for publishers who want to create digital editions. Some vendors provide a high service model, where publishers can simply send a pdf and detailed instructions to their vendor. The vendor then creates the digital edition from scratch and provides a high quality product the publisher can offer its readers. Unfortunately, high service comes at a high price. This kind of vendor is ideal for a company with a big budget and no time to get involved in creating a digital edition.
Related Articles