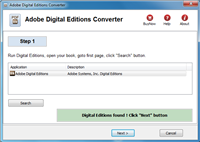 Digital Editions are online versions of print publications or sometimes they are simply publications developed specifically to be viewed in a digital format. With print and postage rates climbing and an increasing audience of readers looking for their content on the Internet, digital editions are quickly becoming a must-have for publishers.

Digital Edition Converter is  a solution that tries to capture  the need of many user to convert digital editions to PDF file without the high cost. Using a highly intuitive wizard model, user can converter their own digital editions ebook in about five minutes.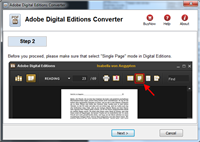 Download Digital Edition Converter
Digital Editions Converter is tools to remove epub DRM, convert epub format to PDF , read it in other e-reader device without any digital right management (DRM).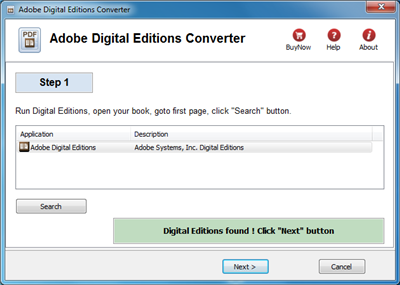 1 download and install Digital Editions Converter
2 Open ebooks first page in Adobe Digital Edition.
3 Run Digital Edition Converter.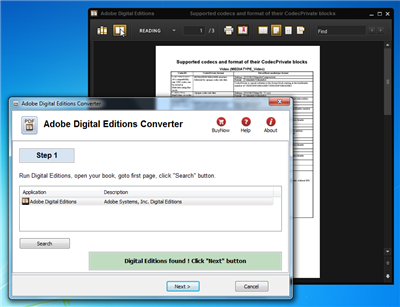 4 Set output pdf file name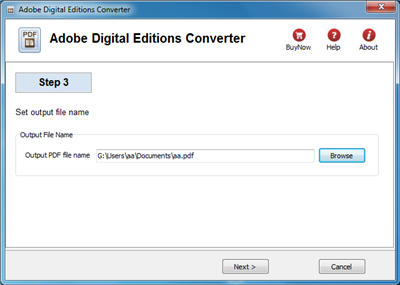 5 Click "Capture" button to convert it, don't touch computer when it is working.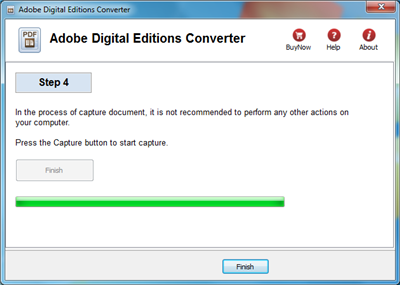 There are a variety of options for publishers who want to create digital editions. Some vendors provide a high service model, where publishers can simply send a pdf and detailed instructions to their vendor. The vendor then creates the digital edition from scratch and provides a high quality product the publisher can offer its readers. Unfortunately, high service comes at a high price. This kind of vendor is ideal for a company with a big budget and no time to get involved in creating a digital edition.
Related Articles