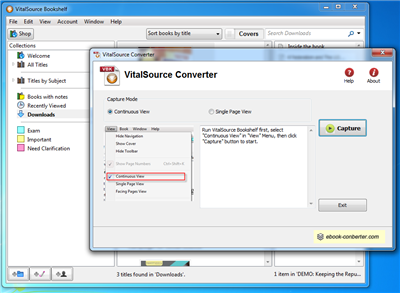 VitalSource Converter is tools remove DRM protection from VitalSource Bookshelf ebooks, it create a new non-DRM protection PDF file with 1-click, the new PDF file can read in Windows,Mac without limitation, share your ebook with friends.

Vital Source Converter create a hard screen copy pdf, page is screenshot of Vital source ebook, PDF's quality is variable, depend on origin ebook image quality, user should try it first.
Howto tutorial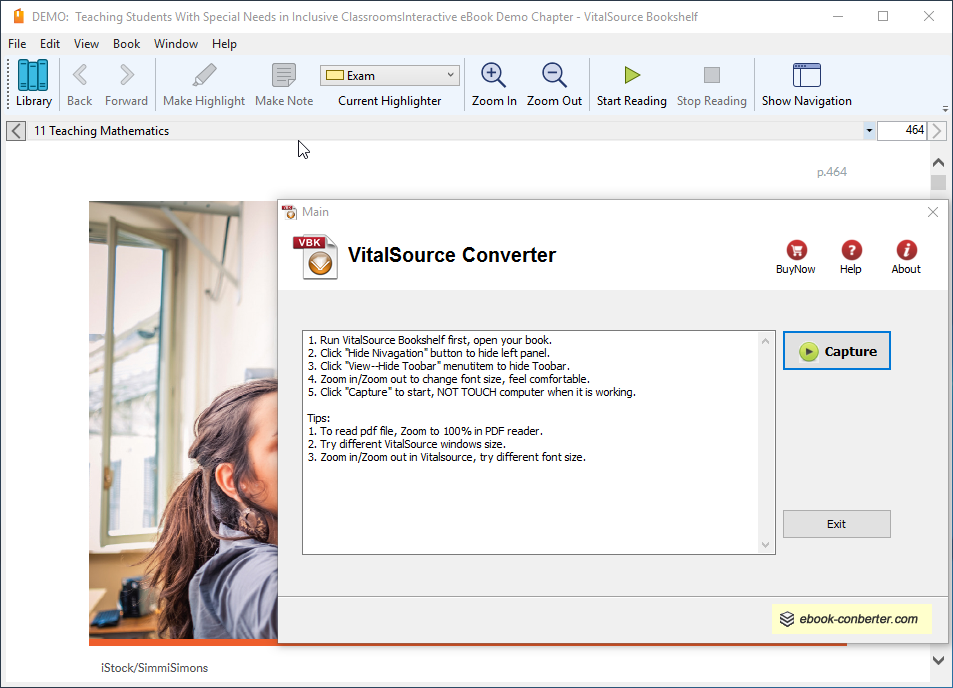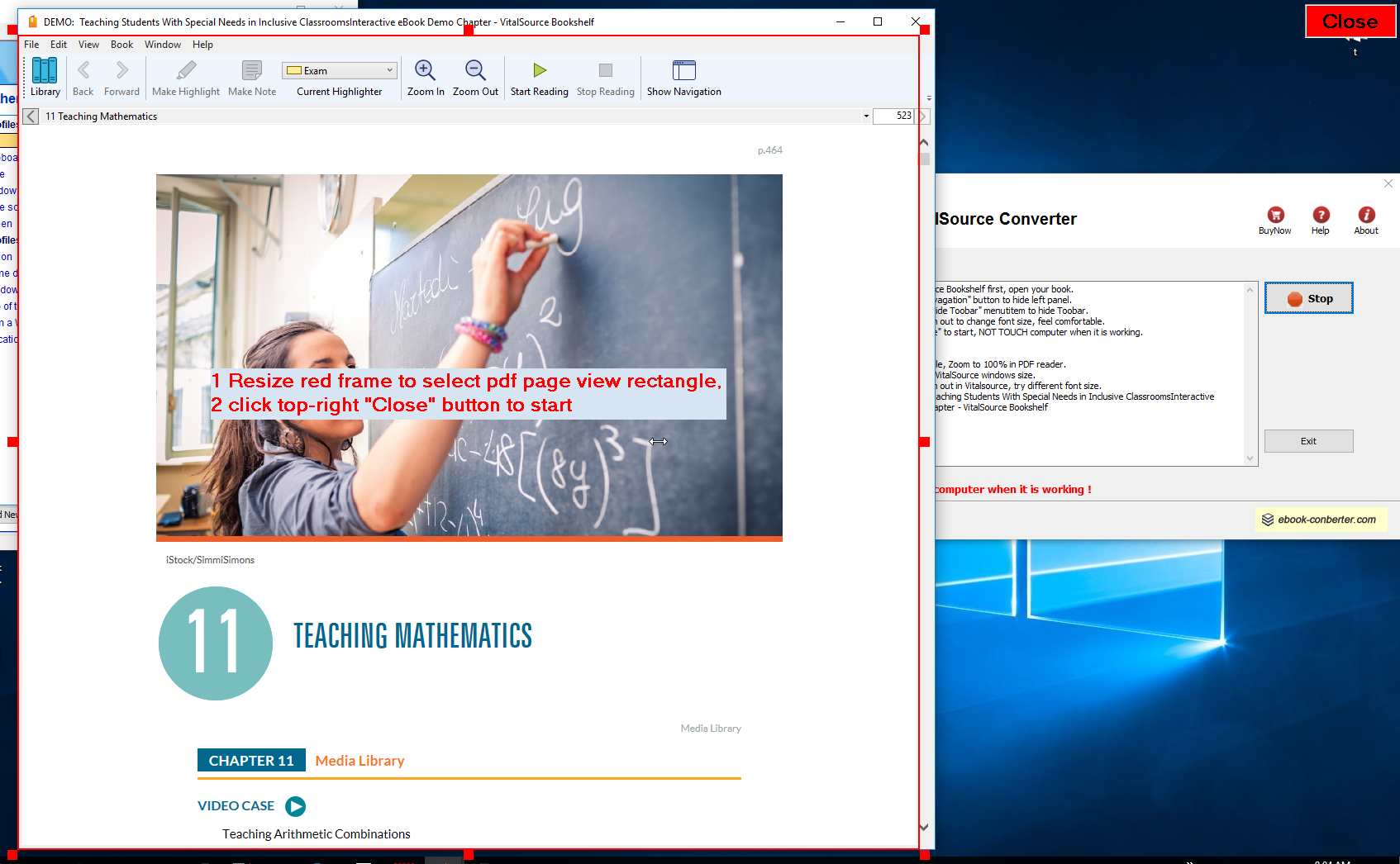 Bookshelf for Mac and PC
VitalSource Bookshelf® is the most used e-textbook platform in the world today. Portable, interactive, cost-effective. Smart.
Download your books to your personal computer and access them in the VitalSource Bookshelf. They are completely portable; use them whether you are connected to the Internet or not.
Bookshelf is a free download and available for both Mac OS X and Windows operating systems.
Related Articles