Barnes & Noble uses its own DRM scheme for some EPUB books. It's a variant of the Adobe ADEPT scheme. The basic idea behind the B&N EPUB scheme is that the encryption key generated from the book-purchaser's name + credit card #,  this is tutorial that remove NOOK epub DRM protection and produce a epub ebook.
This is video tutorial:

1 Download Nook DRM Removal here
2 Run program,  select B&N epub ebook to decrypt and set output epub file.  NOOK ebook locate at "My Barnes & Noble eBooks" in  "My Document" folder.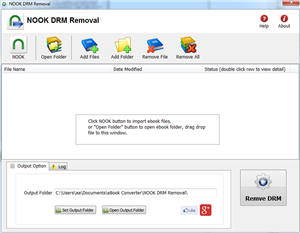 3 click "Remove ePub DRM" button to decrypt,  it popup a new window to input B&N account information, Name and credit card # to generate Nook key to decrypt ebook. this window doesn't popup again when key is generate.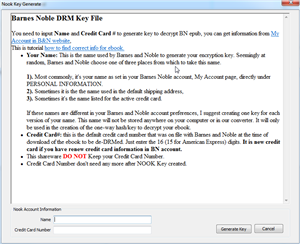 4 If anything you input is correct,  DRM will be removed and produce a new epub file .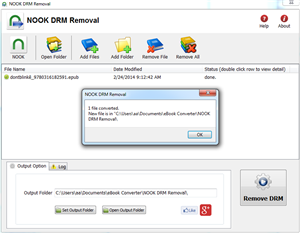 Related Articles